about
Charlesanne Rabensburg hails from Austin, Texas and has been acting professionally for most of her life. Graduating Summa Cum Laude from the University of Houston and receiving her MFA from The Ohio State University, Charlesanne worked professionally in Chicago, Illinois before returning to Texas. She was a proud company member of two of the South's premiere creators and producers of new work for the theatre; Infernal Bridegroom Productions and The Catastrophic Theatre as well at two store front Chicago companies, The Plagiarists and The Right Brain Project. She is the grateful recipient of The Ohio State University Arts Alliance Grant and the College of Arts and Humanities International Visual and Performing Arts grant for her study with The Royal Shakespeare Company. Currently, she is the Artistic Director of Lost Rabbit Collective, a female run theatre company in Bastrop, Texas.
ACTING
In Chicago, Charlesanne has performed with The Right Brain Project, The Plagiarists, Jackalope Theatre Company, Griffin Theatre Company, The New American Folk Theatre, Wayward Productions, Livewire Chicago Theatre. In Houston, she was a company member with both Infernal Bridegroom Productions and The Catastrophic Theatre.
Favorite performances include Hide Town, King John, Symphony of Rats, Othello, Medea (nominated for the Houston Chronicle's Houston's Best Actress award), and Three Sisters (nominated for a Central Ohio Circle of Theatre's Best Actor award). For the full story, check out her resume.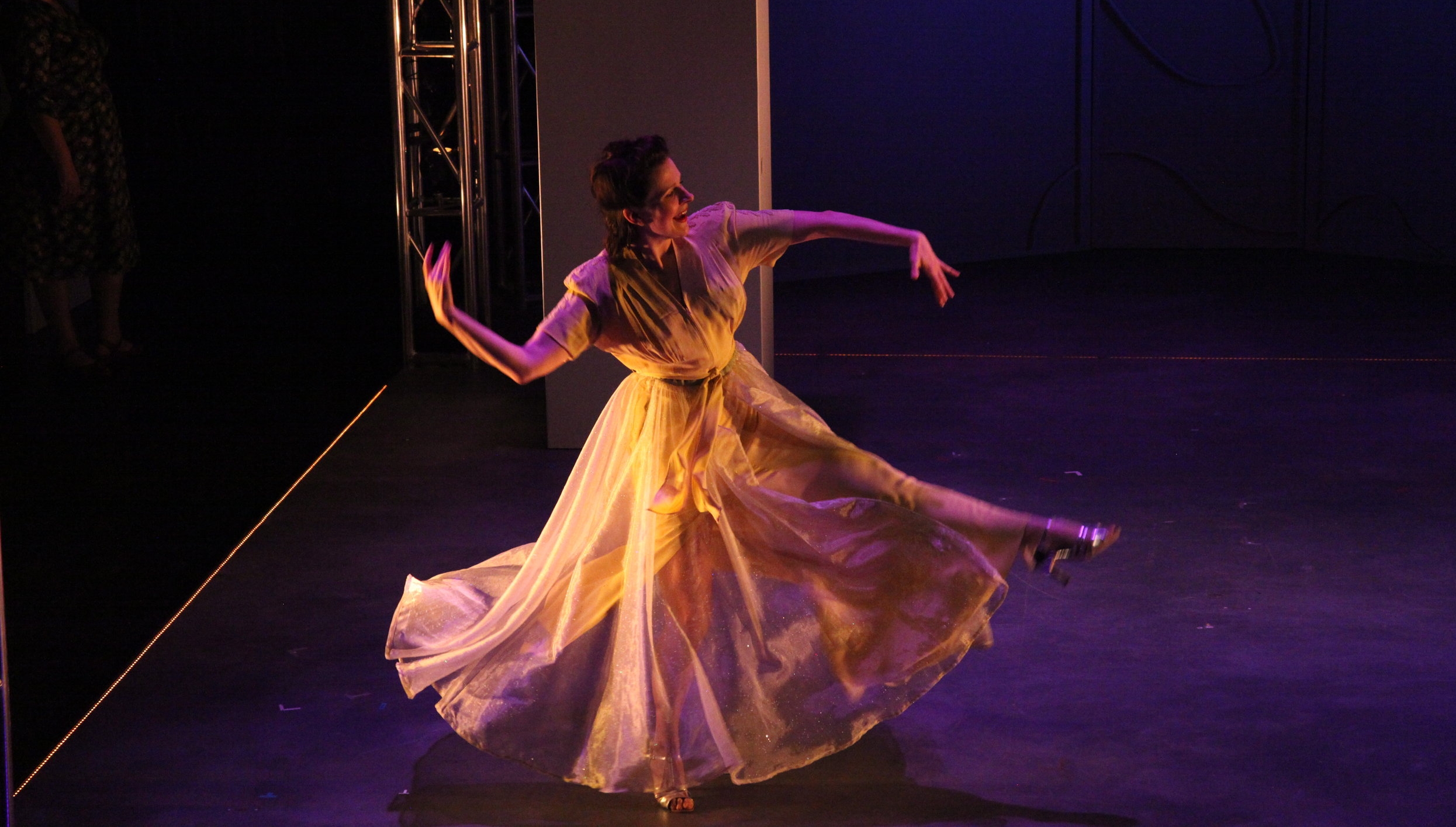 Teaching
Off the stage, Charlesanne has dedicated her time to working with The Royal Shakespeare Company's Stand Up for Shakespeare program by taking Shakespeare into 3rd -12th grade classes and implementing their mission statement of "Start it earlier. See it live. Do it on your feet." She teaches acting and movement, and works as a movement, stage violence and physical intimacy choreographer.
She has also worked with the women of Rachel's House, a living facility for women putting their lives and families back together after being incarcerated at The Ohio Reformatory for Women at Marysville.
Research Interests: Complex Texts (Shakespeare, Chekhov, Ibsen), Experimental Theatre (Artaud, Beckett, Foreman), Movement and Physical Performance, Laban, Viewpoints, Circus and Burlesque, Ensemble Based Theatre, and the Creation of New Works. Want to know more? Take a look at her teaching resume and curriculum vitae.
ART
Charlesanne's artistic endeavors include costume/prop design and construction, leatherwork, and printmaking/carving with wood, rubber and lino. Her work revolves around historical figures, darkness, tarot, and the beauty of nature and its relationship to decay. Gallery coming soon.
A Fit Woman to be Removed,
The Ohio State University
The Camouflage Project,
The Ohio State University
Crumble,
Jackalope Theatre
Salome,
The Right Brain Project
O Pioneers!
The Ohio State University
This Above All,
The Ohio State University
Symphony of Rats,
Infernal Bridegroom Productions
O Pioneers!
The Ohio State University